by redazione on Set.04, 2017, under ALBUM, F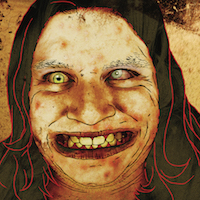 (autoproduzione) Brent Lynch e Jeremy Brenton, rispettivamente voce, tastiere e batteria, dei doomster del Nevada Demon Lung, in compagnia del chitarrista Jarrod Miller e del bassista Jason Lamb, insieme ai contributi di componeti di Melvins (Dale Crover), The Jesus Lizard (David Youw), Qui (Toshi Kasai) e altri tizi, registrano un album accattivante e geniale. "A Compendium of Desperation, Morality and Dick Jokes" è la coesistenza di grunge, rock, Faith No more, Ministry, Melvins, del metal e tante altre cose. La title track è una sorta di intro all'album piuttosto lunga e lugubre, tra lo sludge e la psichedelia, mentre la seguente "Whisky and Bath Water" emerge attraverso un sound poliedrico, grunge, rock, e vivace. Si prosegue con pezzi che scimmiottano il jazz, il cantare di Mike Patton, ma anche certe andature tra metal e hardcore. C'è poi la goliardia, l'allegria, il sapersi prendere in giro e ancora di più prendere in giro gli altri. L'ironia è una componente fondamentale e si percepisce tra le note, gli strati delle canzoni, nei testi ovviamente. Tutto ciò rende "A Compendium of Desperation, Morality and Dick Jokes" una sorta di commedia bizzarra (ascoltatelo QUI). "No Single Men" è un crescendo che si avvicina ai Melvins. Graziosa per il fatto di suonare come un motivetto "The Monotonous Adventures of a Hopeaholic", eppure ancora vicina a un grunge d'assalto e, di nuovo, ai Faith No More e Mr. Bungle. Per quanto pazzi, i The Fat Dukes Of Fuck superano nelle intenzioni anche il precedente "A Compendium of Desperation, Morality and Dick Jokes", in fatto di songwriting e creatività. Una band che 'matura'…
(Alberto Vitale) voto: 8/10
Attenzione / Warning

È vietato copiare, riprodurre, ripubblicare, pubblicare, visualizzare pubblicamente, codificare, tradurre, trasmettere o distribuire qualsiasi parte o contenuto di questo articolo senza previo consenso scritto da parte di METALHEAD.IT. È tuttavia liberamente consentito pubblicare un link diretto a questo articolo sui vostro canali e social network.

It's forbidden to copy, take screenshot, repost, publish, broadcast, show in public, encode, translate, transmit or distribute any section or content of this article without a written approval by METALHEAD.IT. It's allowed to post or publish a direct link to this article on your channels or social networks.
:
recensione