by redazione on Lug.03, 2020, under NEWS
Comunicato stampa
I PAIN OF SALVATION hanno recentemente annunciato la pubblicazione di "PANTHER", il seguito dell'acclamatissimo "In The Passing Light Of Day", disponibile dal 28 agosto 2020 su Inside Out Music.
La band presenta oggi il primo singolo estratto, "ACCELERATOR", accompagnato da un video diretto da Lars Ardarve.
"PANTHER" è stato registrato, mixato e prodotto dal mastermind, cantante e chitarrista Daniel Gildenlöw in collaborazione con Daniel Bergstrand (In Flames, Meshuggah, Devin Townsend). L'artwork è stato curato da André Meister ed è disponibile di seguito assieme alla tracklist dell'album.
1. ACCELERATOR
2. UNFUTURE
3. RESTLESS BOY
4. WAIT
5. KEEN TO A FAULT
6. FUR
7. PANTHER
8. SPECIES
9. ICON
"PANTHER" sarà disponibile in standard CD, digitale, limited 2CD Mediabook (con artwork riadattato e 4 bonus track) e in Gatefold 2LP (con bonus track e l'intero album in formato CD).
Disponibili anche le seguenti colorazioni extra per il formato vinile:
Black vinyl – Unlimited
Deep blood red vinyl – 100x copies from IOM Webshop Europe
Transparent blue vinyl – 300x copies from CM Distro
Transparent green vinyl – 200x copies from EMP
Lilac vinyl – 200x copies from JPC
White vinyl – 200x copies from Pain of Salvation
Transparent yellow vinyl – 100x copies from Pain of Salvation
L'album è già disponibile per il preorder.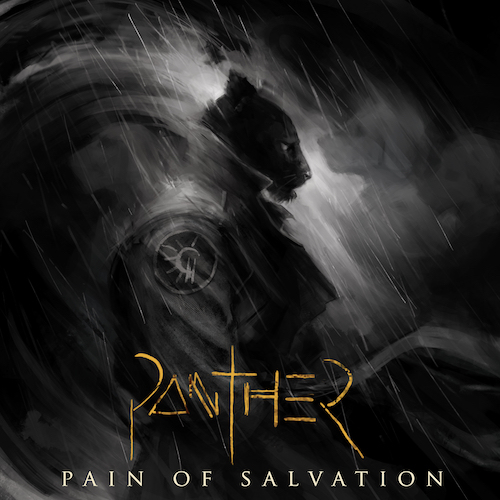 (L.Corno)
Attenzione / Warning

È vietato copiare, riprodurre, ripubblicare, pubblicare, visualizzare pubblicamente, codificare, tradurre, trasmettere o distribuire qualsiasi parte o contenuto di questo articolo senza previo consenso scritto da parte di METALHEAD.IT. È tuttavia liberamente consentito pubblicare un link diretto a questo articolo sui vostro canali e social network.

It's forbidden to copy, take screenshot, repost, publish, broadcast, show in public, encode, translate, transmit or distribute any section or content of this article without a written approval by METALHEAD.IT. It's allowed to post or publish a direct link to this article on your channels or social networks.
:
news