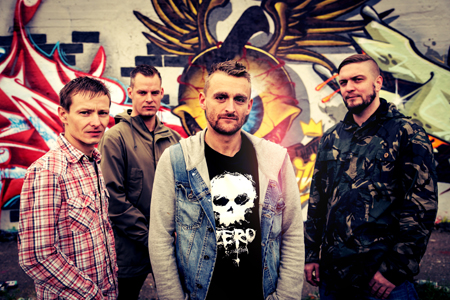 Great debut by The Killerhertz, with their "A Killer's Anthem" they perfectly merge radio oriented melodies with tharsh metal oriented sounds. I had the pleasure to talk to Thomas Trold, vocalist and guitarist of the Danish band. (Leggi in Italiano)

Hi! First of all I want to congratulate with you for "A Killer Anthem". I think it is a mature piece of work, well finished in any aspect, where aggression and catchy melodies are fitting perfectly. How are sales going?
Thanks for the nice words, I appreciate it … We have no clue, maybe it's time to ask our record company…If we dare! (laughs, editor's note)
On your bio I read you come from several bands of Danish underground. How much did this influence Killerhertz's sound? Are songs all new or did you take some inspiration from the former bands?
There is no influence from older bands, actually none of us had played in bands for a while before The KillerHertz was formed. So all the songs were new! We had no idea what direction we would go at that point! We still had that heavy guitar distortion, and of course we knew it was going to be hard rock of some kind, but it was the first time for me to be a lead singer… So it was all new territory for all of us.
How is a song of yours coming to life? Do you simply jam in rehearsal room or do you go there with a clear idea about how songs should sound?
Usually I write a song at home, a chorus and a verse. Not the entire song, but with some riffs aside, the singing parts… Then Kent and I jam in the rehearsal room, before showing the song to the other guys!.. And with new ears, comes new ideas… so all the details, breaks Etc. comes to life…
Listening to your album I had the feeling you wanted to put together extremely catchy, intentionally catchy, parts with other clearly more aggressive that you made me think of Annihilator and Megadeth. How much did the thrash cut influence the legendary Flemming Rasmussen, who took care of the production? He is famous for having produced "Master Of Puppets" of Metallica… How was working with a living legend like him?
I always try to find that catchy riff or catchy chores, but it's difficult to find the formula every time. But I'm satisfied so far…But it can always be better (laughs, editor's note) yeah, Megadeth is my childhood hero's, so maybe there's a hint of influence from the mighty Mustaine (laughs, editor's note) …Flemming Rasmussen mixed and mastered the album (we recorded it elsewhere) he was so professional and funny to work with… Sometimes i became a kid again, when he told old anecdotes from the early Metallica days, that was cool (laughs, editor's note)… it's definitely not the last time we will work with Flemming again.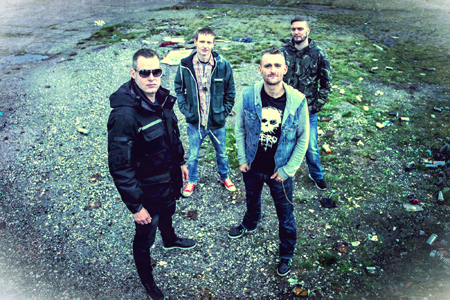 What about lyrics? What do you sing about? Where is inspiration coming from?
75 % of this album is about lost love and redemption.. And Then there is the complete opposite "seize the day" lyrics… so a bit of a mix (laughs, editor's note)
The album has many faces: The opener "Rebelheart" is aggressive, with those thrash influences I mentioned are louder; "Youth Inc." is more punk oriented, while "Shine A Light" is definitely more melodic and radio oriented. Do you think to focus on on single style in the future, or will you keep this eclecticism?
We almost have enough songs to a new record, and the spectra aren't that big this time I think… in my opinion we still have some radio oriented songs… We don't focus on a certain style or something like that, we are still heavy/ hard rock… I just think that you can hear the songs belong on the same record this time. Its More complex!
Any live planned? Will we ever see you in Italy?
No confirmed gigs in the near future…but we would be thrilled to play in Italy! Can you make that happen? (laughs, editor's note)
Thanks a lot for your time. Close this with a message to your fans and to the reader of METALHEAD.IT
For those who don't know us… I hope we can steal 5 minutes of your time to listen to The KillerHertz…maybe you like it (laughs, editor's note)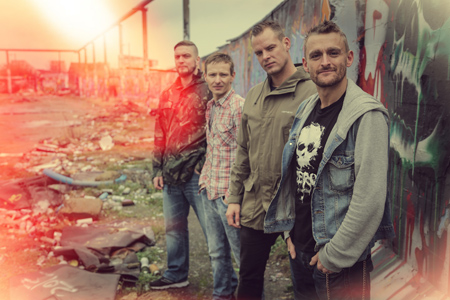 (Matteo Piotto)